Humble Beginnings
Way back in 1998, Earth Balance started out as a little company with one product: their non-GMO, expeller-pressed Original Buttery Spread. It wasn't long before people started paying attention. Like vegans, for example, who assumed they'd never taste anything buttery again. Then all of a sudden, right out of the blue, craveable, meltable, buttery goodness was back on the menu. And so Earth Balance became North America's fastest selling, most popular vegan buttery spread. They added more flavors and varieties to their line of spreads. Then they came up with delicious snacks, baking products, even Mac & Cheese.
Earth Balance is based in Boulder, Colorado, where fresh mountain air keeps them motivated to spread a conscious, rewarding way of living. With everything from baking sticks and nut butters to snacks and more, they're committed to food that's not just good for cooking, baking, snacking and spreading, it's made with the Earth in mind.
Oh, and it's pretty delicious, too. It's not just plant-made. It's that good.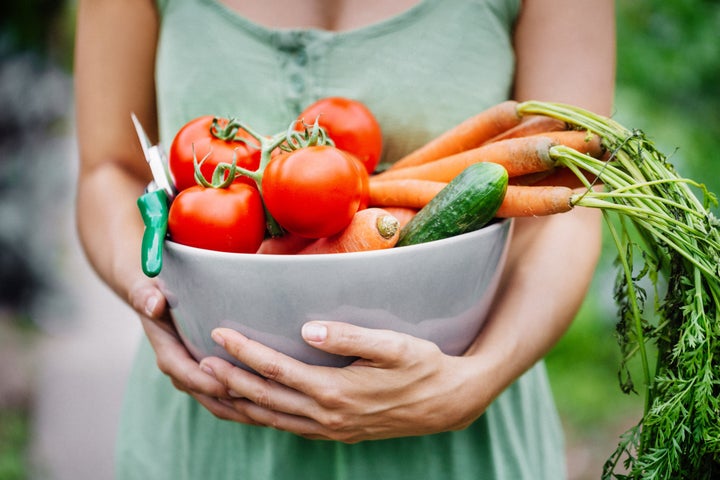 Plant-Made
Plant-Made. Basically, it means they make things from plants. But it means other things, too, like integrity, mindfulness and making a positive impact.  Earth Balance is committed to that kind of stuff and they know you are, too. So their products are made with sustainably sourced ingredients whenever possible, and they never use GMOs. And they always strive to use recyclable packaging.
Vegan? Cool. Just trying to incorporate more plant-based goodness into your life? That's pretty awesome, too. Earth Balance is really for anyone. So go ahead, spread some on. It's Plant-Made.
The Earth Balance Non-GMO Journey
There are thousands of processed foods stocking store shelves that contain genetically modified organisms, or GMOs. These products don't only harm our environment, but they also have detrimental effects on our own health.
At Earth Balance, they believe in genetic diversity, predictable consequences, environmental protection and agricultural methods that work in harmony with nature. And it's for all these reasons that they choose to partner with the Non-GMO Project. They're a non-profit collaboration of manufacturers, retailers, processors, distributors, farmers, seed companies and consumers that works to educate consumers and industry professionals about the harmful effects of GMOs.
All Earth Balance products are non-GMO and most are verified by the Non-GMO Project.  They are constantly working toward getting as many products verified as possible and you can rest assured that no GMOs will ever find their way into an Earth Balance package.