NutriBiotic Story…
At NutriBiotic, they are committed to helping individuals achieve healthier, happier lives by providing innovative, high quality nutritional supplements and personal care products. Their founding principle that everyone deserves good health, along with the research and recommendations of two-time Nobel Laureate Linus Pauling, PhD, inspired them to produce vitamin C products in both pure and buffered forms.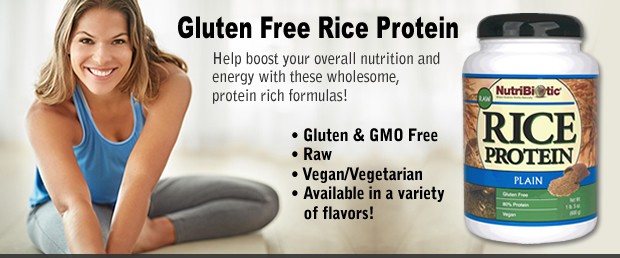 Keeping in mind vitamin C is fundamental to the body and realizing individuals have varying needs dependent on diet, health, and sensitivities, they developed an array of vitamin Cs to fulfill individuals' nutritional requirements. They also discovered there was a need for premium, plant-based protein for food sensitive individuals, so they introduced a variety of naturally flavored, as well as unflavored, rice protein powders.
Their Rice Protein is gluten-free, GMO-free, and produced without chemicals, pesticides, herbicides, and PCBs. They later pioneered the use of grapefruit seed extract (GSE), derived from the seed and pulp of grapefruit.  GSE is vegan, gluten-free, and made without GMOs.  You will find GSE in many of their formulas, including dietary supplements and body care.
O
ngoing Growth Through Innovative New Products
They are pleased to continue developing an ever-expanding range of quality, cruelty-free formulas, created with the intent of supporting your health.  They use top-of-the-line raw materials and packaging to ensure freshness and stability.  In addition, they are proud to offer a 100% guarantee on their products.
Good Manufacturing Practices
NutriBiotic is a GMP (Good Manufacturing Practices) compliant manufacturer, and they follow a multitude of GMP and stringent quality assurance controls.  Their careful attention to detail assures their customers that each and every product is produced correctly, batch after batch. For 35 years and through their constant dedication to deliver quality products, they have gained the respect and trust of thousands of natural food stores, health practitioners, and consumers.