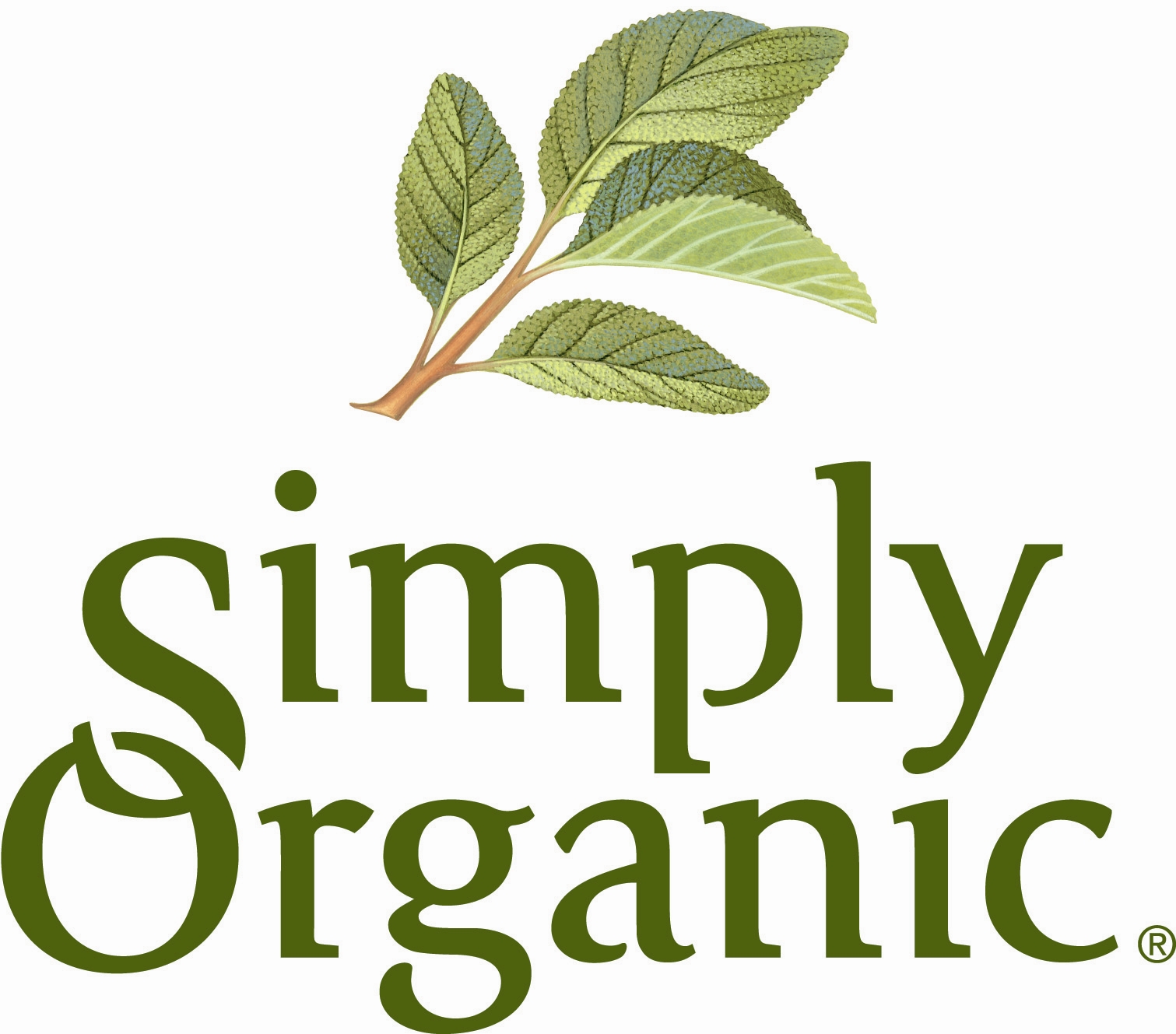 Who is Simply Organic?
At Simply Organic, they are driven by the goodness of organics. From the field to your kitchen, they are committed to ensuring that their organic spices and seasonings are grown and processed in an ethical and sustainable manner. They develop direct, honest and genuine relationships with growers to offer pure, premium quality spices for all your baking and cooking needs. And to contribute to the goodness of organics beyond your own kitchen, each time you purchase a Simply Organic product you support organizations that research, grow, provide and teach about organics through the Simply Organic 1% Fund. To date, more than $1.4 million has been donated worldwide. Eat right, live well and join this amazing organization on their mission to make organic food more accessible.
Core Values
Simply Organic supports and encourages the growth of organic farming practices and are committed to integrity in products and the way that they do business. With Simply Organic you can feel good about the food on your table and its effect on the world we live in. The folks at Simply Organic believe embracing organics is a key to a simply healthy way of life, and that dealing fairly with people is the key to a healthier society.
Great-tasting organic food is good for our bodies – and it's good for the planet our children and grandchildren will inherit. It's a simple choice that makes a big difference. People are once again seeking food that is in tune with nature's systems, and there is no healthier, more flavorful way to season this food than with high quality organic Simply Organic spices. They deal directly with their sourcing partners whenever possible, paying fair prices directly to them, without a middleman, to maximize the growers' return. They maintain a sustainable sourcing program, Well Earth, that not only encourages and trains small growers to produce top quality organic crops, but helps their communities as well. They give back a full one percent of sales, not profits, through their Simply Organic 1% Fund to promote organic agriculture in every way from training small farmers to supporting research into organic growing. The values underlying the Simply Organic brand are wholesome, great-tasting organics and fair, respectful sourcing.
Giving Back:
The Simply Organic 1% Fund Simply Organic betters the lives of small organic growers and their communities in developing countries with our Simply Organic 1% Fund, which gives back 1% of all Simply Organic sales to support organic agriculture through research, education and grower development.
About The Fund
Simply Organic has given more than a million dollars to organic research, education and grower development projects since the Simply Organic 1% Fund was established in 2001. One percent of all Simply Organic sales go into the fund, which supports training and community projects for organic farmers where our spices are grown, as well as a variety of organizations and events that study, support and promote organic agriculture. A notable project, implemented with joint funding from the Simply Organic 1% Fund and the Frontier Foundation, is a continuing scholarship in the farming apprentice program of the University of California Santa Cruz Center for Agroecology and Sustainable Food Systems.
For over three decades, Frontier Co-op has been a leader in promoting organic products and supporting organic agriculture. And now the sales of the co-op's all-organic brand, Simply Organic, funds organizations and projects around the world that support organics.
What is a Co-op?
Frontier Co-op has been a member-owned cooperative supporting natural living since 1976, owned by stores and other organizations that buy and sell their products. They feel the insights and values that they gain from this special relationship with their owners are at the heart of their success. In most ways, cooperatives are like other businesses. Their facilities and equipment are much like those of their competitors and, to be successful, the businesses must be run well. Co-ops are even incorporated in most cases, filing papers with the state as a specially structured corporation. There are bylaws and other necessary legal papers. There is a board of directors that sets policy and oversees the management that runs the day-to-day operations.
The Difference
But co-ops are different from other businesses in that they are owned and controlled (through the election of a Board) by members who have direct participation in the business. There are many types of co-ops, but often the participation is as a customer of the co-op. This is the case with Frontier Co-op. They're owned, as they have been from the beginning, by their wholesale customers, the stores and other organizations that buy and resell their products. These customers provide the capital for the business to operate, take responsibility as member/owners through an elected Board of Directors and share the co-op's earnings.
Good For Business
This special relationship of ownership is at the heart of their success. They have unique insight into natural products and the people who buy them by having their member/owners in direct contact with the consumers of the products. And their co-op structure has fostered honest, responsible business practices that are increasingly valued in the marketplace. Co-ops operate in the shared interests of their members, and that extends beyond financial interests to the underlying values of the members. They were founded amid the idealism about food, the environment and social justice of the 1970s "co-op movement."  Today, those founding values still prevail in their members and in the way they do business and people are shopping for them.
Good For You
You care about those same values, you want high quality products that are produced with respect for the environment and the people who grow and manufacture them. Simply Organic's members are collectively leaders in wholesome food, environmental stewardship and social responsibility and the business they own is a leader in those areas as well. The environmental and social responsibility, openness, integrity and fairness that you want in your products are available from Frontier Co-op, in large part, because the company is a co-op. In keeping with the values of Frontier Co-op members, they've prioritized the quality of their products, provide full disclosure of ingredients, have developed new organic sources and have made their operations more sustainable. And they've made it their business to be a helpful participant in the communities their co-op is a part of, whether it's digging wells for villagers in Madagascar and Sri Lanka or clearing trash from a roadside ditch in Iowa.
Co-op Commitment
It's not that they couldn't or wouldn't do such things if they were individually owned or a traditional corporation, but being cooperatively owned by tens of thousands of members advocating for doing the right thing has definitely reinforced their values and actions. They're a different business in a different world than when they started in 1976, but Frontier Co-op's commitment to the founding values, and those of their members, remains strong.